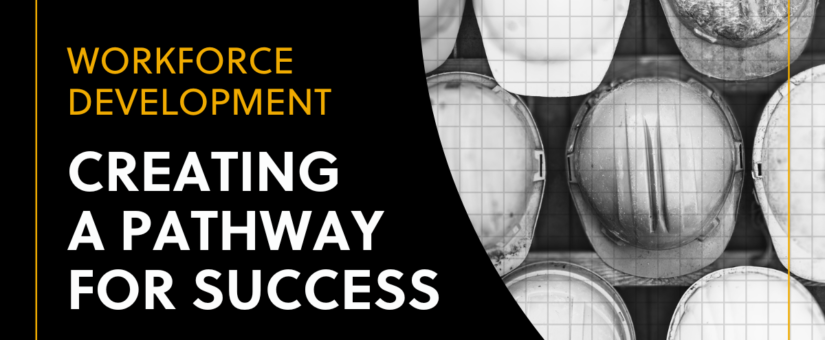 Posted by Marcy Weaver
On August 30, 2022
0 Comments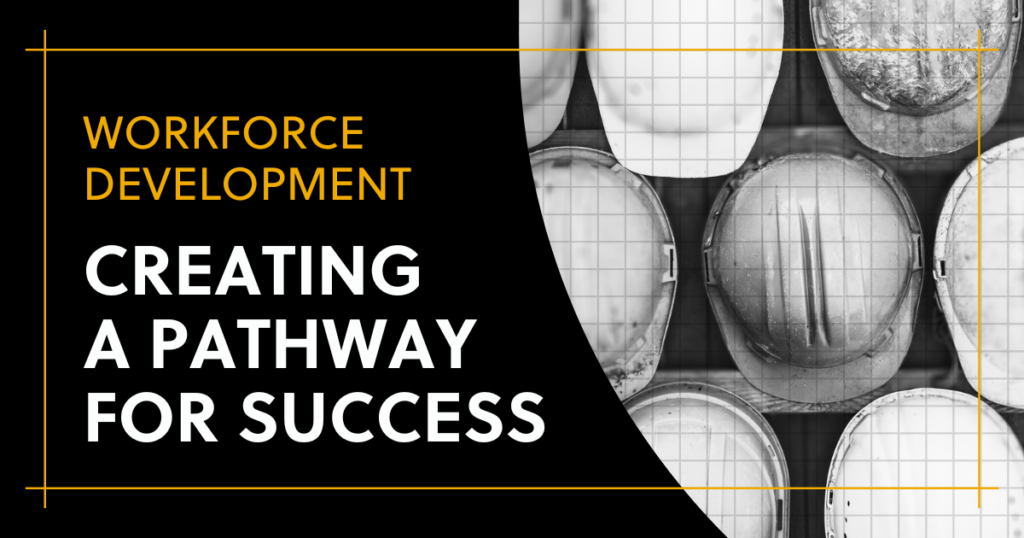 The construction industry's labor shortage is not just a crisis for contractors and subcontractors. When staffing levels suffer, so do safety, schedule, and quality, creating more risk for owners. In response, the industry is shifting workforce development into higher gear. The aim is two-fold: bring more people into the field and retain existing talent.
At Dugan & Meyers (D&M), workforce development isn't a set of stand-alone initiatives managed by discreet business units. It's part of a continuum that starts with pipeline development and continues throughout a co-worker's career with our company. It is so important that we have built an entire Talent Management Department to strengthen all aspects of the continuum.
The team's areas of focus include:
Reinforcing the workforce pipeline: Encouraging young people to see their future in the industry needs to start early. D&M participates in career awareness and workforce development programs at the high school and college levels. For example, this summer D&M participated in Construction Boot Camp, a seven-week program to introduce high school students aged 16 and older to career paths in the construction industry. Organized by Baker Construction Enterprises, the boot camp gives participants a chance to gain hands-on experiences in the construction industry and earn a paycheck in the process. The program is spearheaded by Tonya Beesley, Regional Human Resources Manager for Baker Construction Enterprises.
D&M also supports a variety of regional career development programs, such as ACI's She Builds initiative and Construction Career Days.
Recognizing that co-ops are also an important component to our pipeline, D&M has invested heavily in developing a highly structured program that helps students excel. The program exposes co-ops to different areas of the business so they can build hands-on skills while exploring potential career paths. All co-ops are assigned a mentor, and multiple touchpoints are built into the program to gather and provide frequent feedback. All of these aspects are designed to provide a more fulfilling and educational experience.
Creating a pathway for success: At D&M, onboarding is a critical step of workforce development. We strive to set a welcoming tone for new hires and ensure they have the resources they need on day one to succeed going forward.
That level of support doesn't fade as new hires transition to long-term co-workers. D&M has also instituted a system for providing frequent, structured feedback on job performance. Co-workers and their supervisors meet several times a year to discuss progress and identify course corrections. By intentionally creating more opportunities to discuss performance, goals, and achievements, we can better gauge co-worker needs and ensure they have the resources to advance.
Empowering people to fulfill their potential: People want to grow in their positions. We empower our co-workers to do so by providing defined career paths, scheduling regular touchpoints to discuss career goals, and providing the necessary career-development and job-focused training to help co-workers get to the next level. The framework guides and supports co-workers in their career journey. It also improves our ability to promote the right people to the right positions at the right time – that is to say, when they have the foundational skills and knowledge to excel.
Creating and maintaining two-way communication: If there's one theme to emerge from D&M's workforce development program, it's communication. We have recognized that listening and responding to co-workers is essential to not just retain existing talent, but to also improve success with attracting the next generation. Recently, we conducted a company-wide survey to gather co-worker feedback on what's working well and what can be improved. Already we have identified opportunities to enhance work/life balance initiatives and are laying the groundwork for future programs suggested by our coworkers.
Recognizing people for their contributions: Construction is a hard business to be in. Celebrating successes and milestones at all levels are fundamental to retention. Whether it's a small note of thanks or a catered lunch to a jobsite, D&M has made co-worker recognition a cornerstone to our workforce development continuum.
Unfortunately, there is no quick fix for the industry's workforce development needs. By creating a team devoted to talent management, D&M is better positioned to work proactively to assess and respond to the changing requirements and expectations of our clients and workforce. Ultimately, that creates a more cohesive team for D&M and greater predictability for our clients. By building and maintaining a deep bench of skilled, knowledgeable, and engaged co-workers, we can deliver on our promises – and that works out to everyone's benefit.