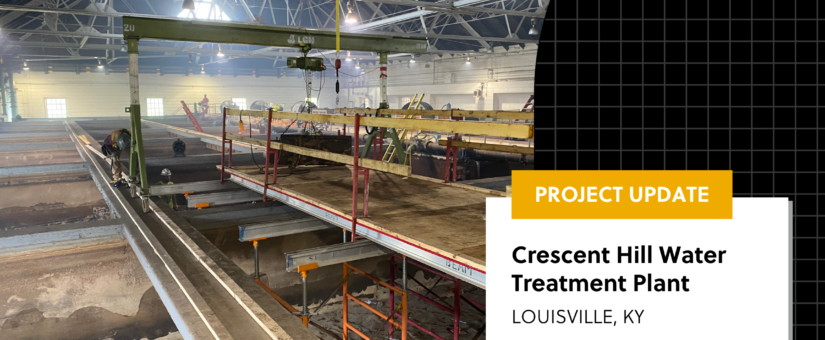 Posted by dmadmin
On September 1, 2022
0 Comments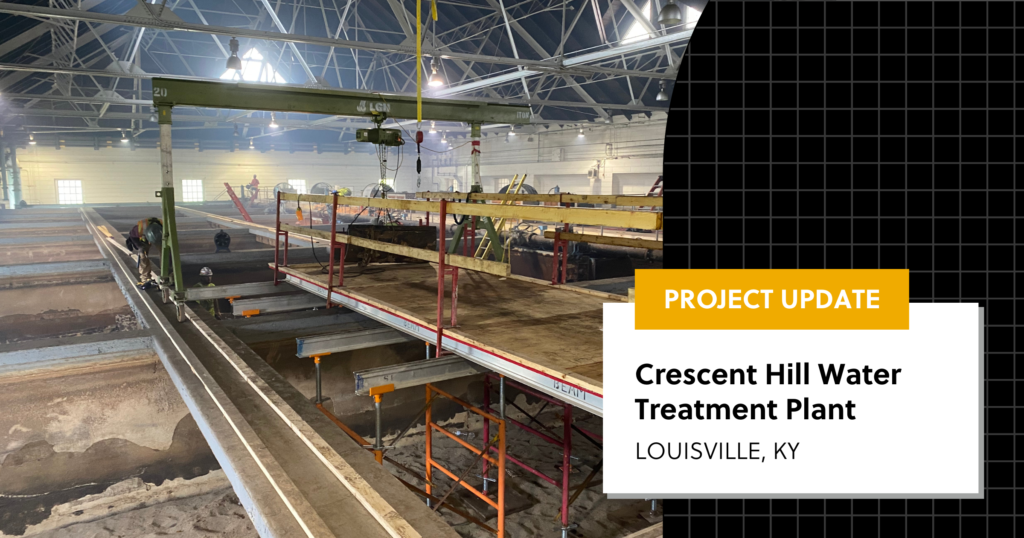 The Louisville Water Company (LWC) produces approximately 150 MGD of clean drinking water to the City of Louisville and its surrounding communities. This $11.5 million dollar Water Filter Rehabilitation project included complete replacement of existing valves and actuators, new Filter-to-Waste system, replacement of existing piping, installation of two (2) 350 HP blowers, upgraded PLC controls and the replacement of the filter media. As part of our contract, LWC took advantage of the filters being idled during construction to abate the lead from existing piping and interior of the building.
Dugan & Meyers self-performed all mechanical piping, all equipment installation, 30,000 cf of filter media replacement, and all testing and start-ups. Six existing filters were filled in with 150,000 cf of geofoam and capped with concrete. Late deliveries of new equipment and valves, due to supply chain issues throughout the project, created numerous challenges to bring the filters online before the high demand that occurs during the summer months. Therefore, D&M salvaged valves, valve operators, and other equipment, installed temporary piping, temporary electrical equipment and instrumentation, and integrated all the temporary solutions into the plant control systems. We adjusted the construction sequence of activities to "Beat the Heat" and get the plant partially operational.