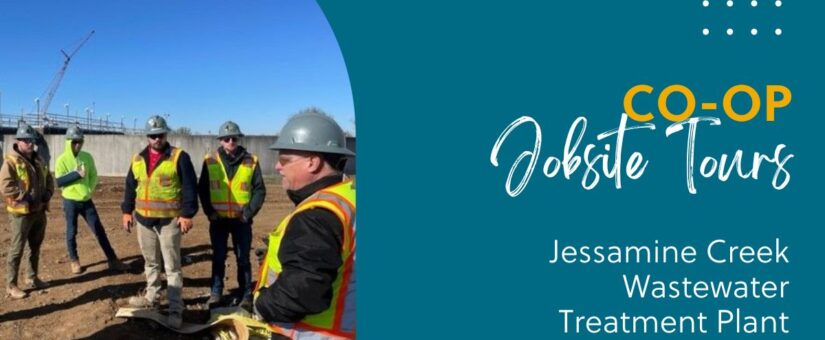 Posted by dmadmin
On December 22, 2022
0 Comments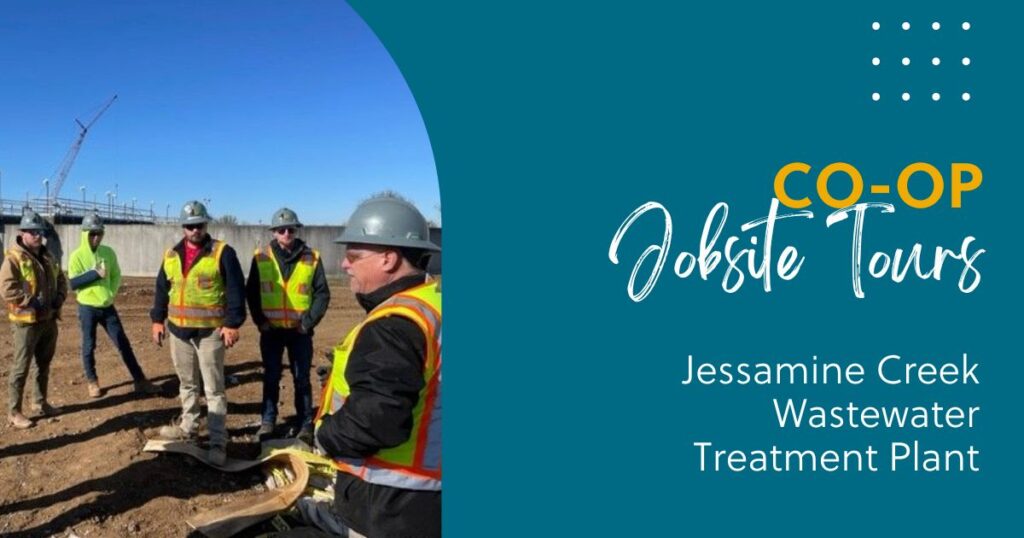 At Dugan & Meyers, our co-op program provides students with a well-rounded experience by design. In addition to providing every student with a mentor, our program exposes co-ops to different areas of the business and to different industries. As a result, students can explore many career paths while building real-world, hands-on skills.
Recently, several of our co-ops toured our Jessamine Creek Wastewater Treatment Plant jobsite in Nicholasville, Kentucky. D&M is in the midst of expanding the plant's treatment capacity from 4.5 to 7.1 million gallons per day. Our co-workers are performing all mechanical upgrades, equipment installation, utility demolition, new yard piping, as well as construction of all new concrete structures.
The co-ops learned about the expansion and technological updates to the current treatment system, including an added Chemical Feed System and New Oxidation Ditch Treatment System. Projects like these are incredibly complicated, which makes them a great fit for students who enjoy solving complex challenges and want to make a difference in the communities where they live and work.
Interested in joining our student program? Visit www.dugan-meyers.com/co-op-internships to learn more.