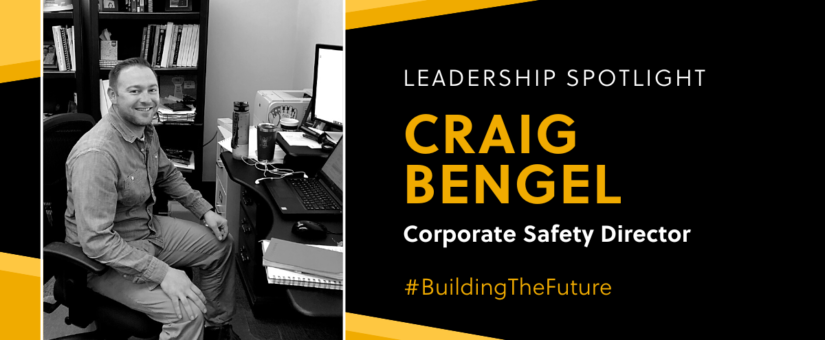 Posted by dmadmin
On December 19, 2022
0 Comments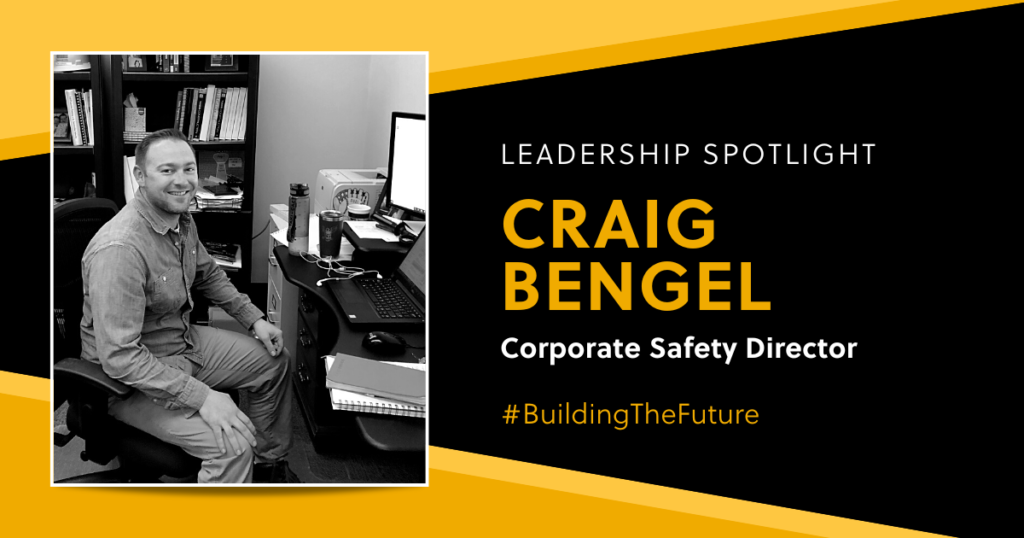 At Dugan & Meyers, we don't just promote "safety first"; we practice "safety always." It's a key part of our Incident and Injury Free culture and the top priority of our Corporate Safety Director, Craig Bengel.
"Our goal is for all co-workers to go home in a better condition than when they started their day," said Craig.
As Corporate Safety Director, Craig oversees safety and risk management policies and procedures for Dugan & Meyers. In addition to managing a team of six safety professionals, he works as a direct liaison with project stakeholders, conducts jobsite inspections, and is responsible for training, incident investigations, and policy and procedure updates. In addition to being an authorized OSHA outreach trainer, Craig is certified as a Construction Health and Safety Technician (CHST) and a Certified Safety Professional (CSP) through the Board Certification of Safety Professionals.
Craig got his start in safety after enlisting in the Ohio Army National Guard as a chemical, biological, radiological, and nuclear (CBRN) specialist. He worked as an environmental technician cleaning up hazardous waste spills while using the GI Bill to earn a master's degree in safety from Columbia Southern University. Just before completing his degree, he joined our team as a field safety coordinator. He left D&M briefly and was deployed with his Army Guard unit to Kuwait. When he returned from deployment, he jumped at the opportunity to come back as our safety director.
Working in safety is a physically demanding profession, and no two days are the same. Not only do safety professionals need to identify and address current hazards on a jobsite, they also need to anticipate and mitigate potential hazards and risk. But for Craig, that's what makes the safety field a rewarding career. He enjoys finding solutions that make work safer and easier for our co-workers. In the process, he's also helping reduce risk for our clients.
"We prioritize safety because it's the right thing to do for our co-workers and our project partners," said Craig. "But working safely is also key to delivering our work on time, on budget, and at a higher level of quality and service. When we work safely, we have the time we need to get it done right the first time."