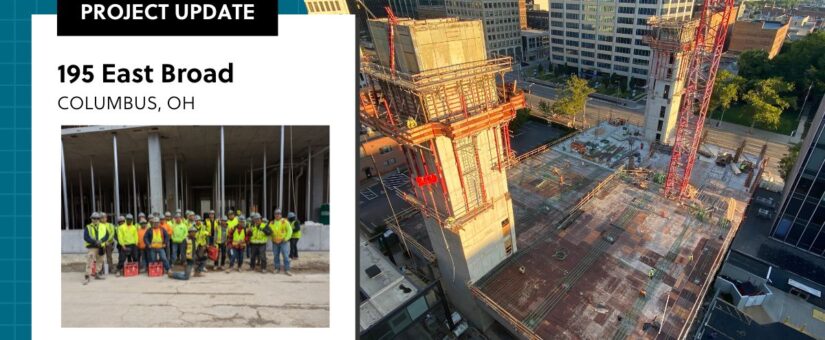 Posted by dmadmin
On January 20, 2023
0 Comments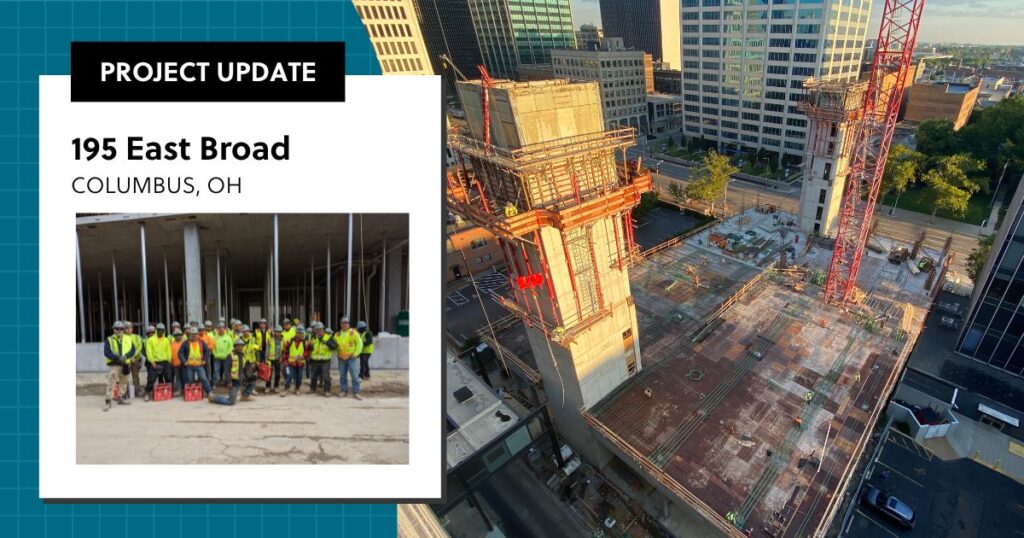 The 195 East Broad project is a 15-story residential development located in Downtown Columbus, Ohio. The finished building will offer 164 housing units complete with several amenity spaces and a roof-level pool. Dugan & Meyers is performing the structural concrete package for the project which consists of two (2) 16-story concrete elevator/stair shafts, foundation walls for the basement, a below-ground slab on grade, and five (5) above-ground post-tension parking levels, a conventionally reinforced podium level, and a top floor pool and slab on metal deck installation. The 117,000 sf / 258 stall garage will provide tenant parking for the nine (9) levels of metal framed apartments bearing on our podium deck. Work is being performed for General Contractor, UrbanFive Construction, LLC.
The demobilization of the project is interesting in that after the completion of the main concrete
superstructure D&M will be required to remobilize to the project site several times over the course of the next year in order to perform various interim work tasks while the remainder of the structure is constructed.