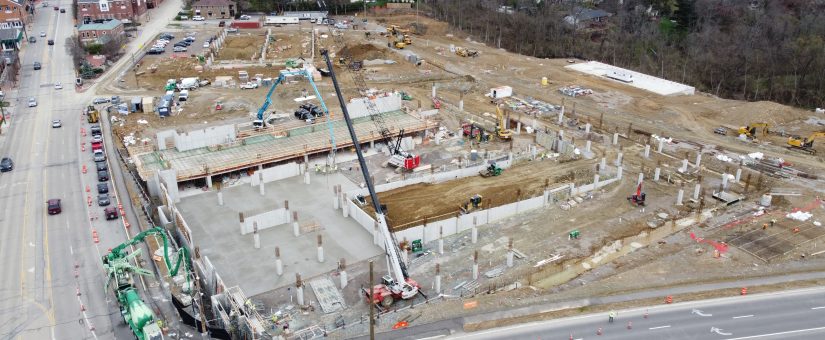 Posted by wfc admin
On April 12, 2021
0 Comments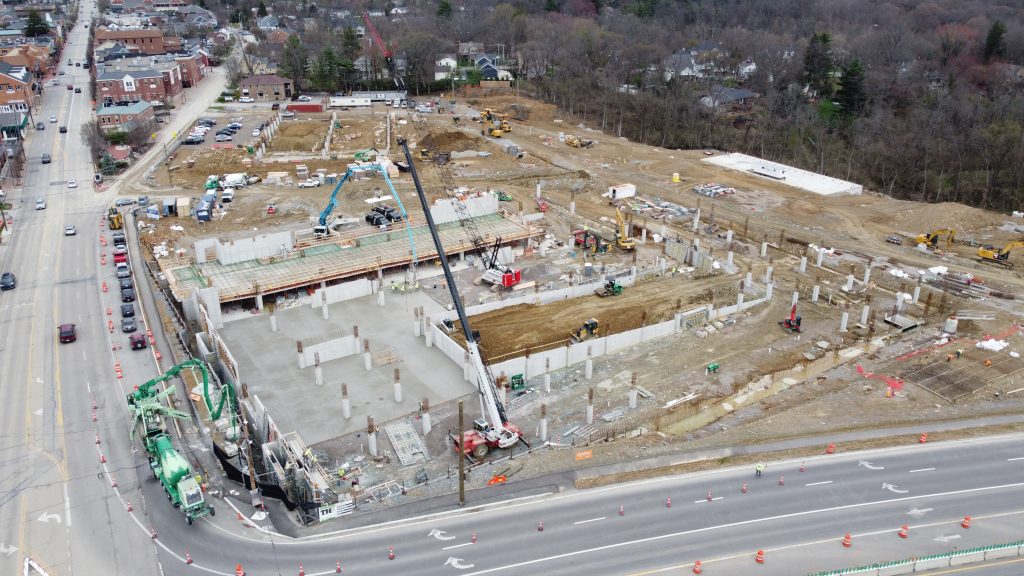 The Montgomery Quarter project is a new mixed-use development for client, Brandicorp, in Montgomery, OH. The project will have public parking garages, office buildings, apartments, restaurants, retail, public parks, and a hotel. Dugan & Meyers is the General Contractor over two parking garages with design-build MEP packages.
Block 1 Garage is a 161 stall 3-Level post tension structure with attached restaurant and retail. Block 2 is a 370 stall, 3-Level post tension structure with two office buildings and a hotel overbuild on the garage. Both structures are supported by drilled piers. The structures have a combined 190,000 SF of elevated decks and 12,200 CY of concrete.
Challenges on the project are 25' tall walls, logistics with cranes, design changes and multiple other structures starting onsite. The project has 35 craft workers and is projected to max out at 55 craft workers.