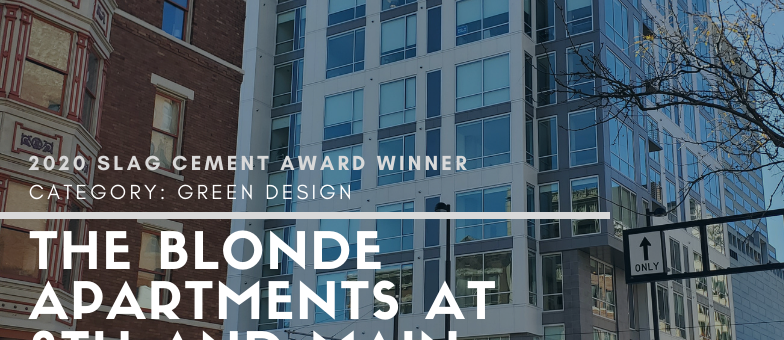 Posted by wfc admin
On April 22, 2021
0 Comments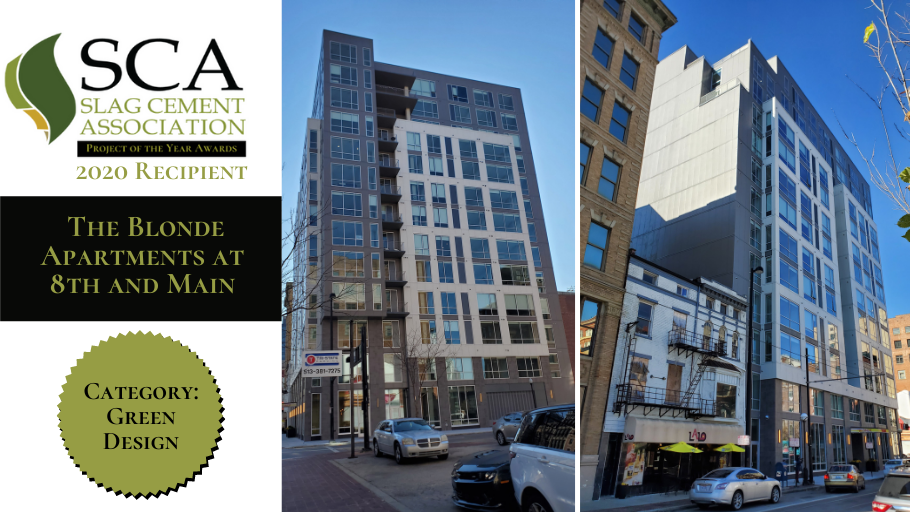 The Blonde Apartments at 8th and Main project in Cincinnati was recently recognized by Slag Cement Association with a 2020 Slag Cement Award in Green Design.
Working with the team at Al Neyer, Inc. and North American Properties, Dugan & Meyers performed the concrete construction on this project.
The Blonde Apartments at 8th and Main is a 13-story building. Each floor is 10,000 SF and the building includes 125 living units. This building features a rooftop terrace along with a gym, yoga room and a common space on each floor. The building is in a prime location in downtown Cincinnati, OH and features micro and studio apartments.