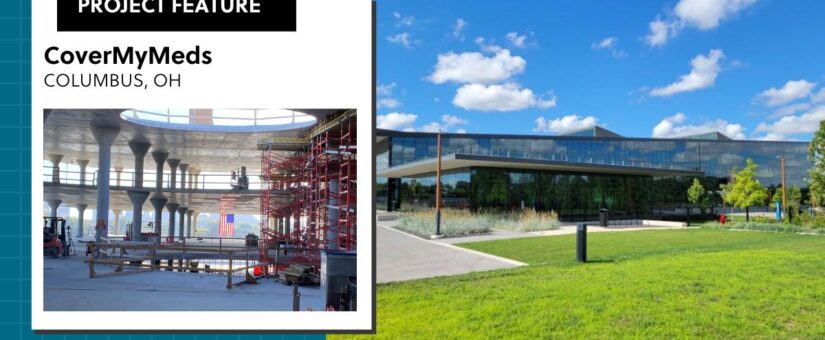 Posted by dmadmin
On August 14, 2023
0 Comments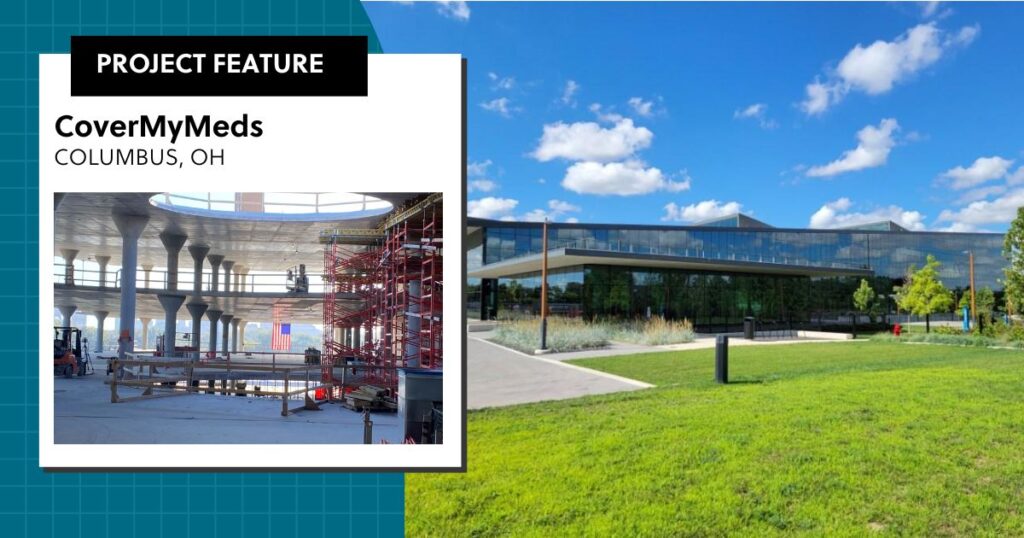 Headquarters Campus Elevates D&M Craftsmanship
Our co-workers don't just build structures; they build legacies. That's apparent on the sprawling campus for CoverMyMeds, a fast-growing pharmaceutical tech company.
D&M partnered with Turner Construction on the project, which consists of two post-tensioned concrete mid-rise office buildings separated by green space and connected by sky bridges.
The project presented multiple formwork challenges, including sculpted steel stairs, offsetting roof slabs, and sloping beams that intersected with sloping slabs. The extensive use of exposed concrete also put D&M's craftsmanship on center stage. Great care and detail went into fabricating the formwork and placing the concrete to ensure quality and consistency in the finished work. To assist with coordination, the team used BIM, which incorporated details from all related trades.
Through careful planning and an intense focus on Safety, Schedule, Quality, and Productivity, the D&M team finished both structures ahead of schedule.