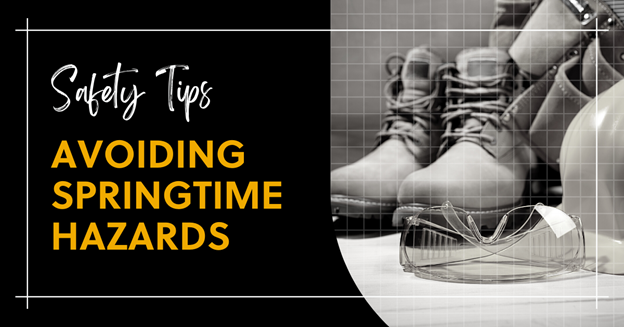 Posted by wfc admin
On April 5, 2022
0 Comments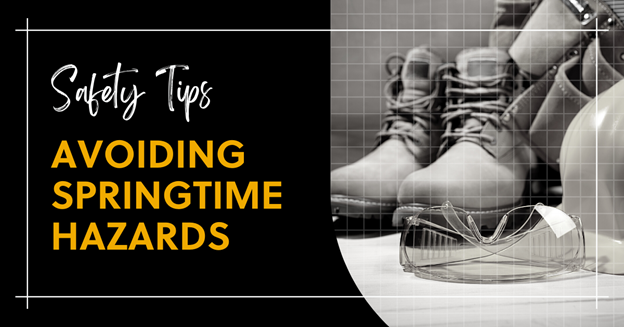 March, April, and May showers bring more than flowers. They also create jobsite safety hazards. Here are eight tips for safely navigating jobsites in the spring:
Be mindful of slippery surfaces. Springtime is notorious for creating slippery conditions. Keep walkways clear of standing water, excess mud, and ice (yes, even in spring) to prevent slips and falls.
Be wary of unstable surfaces. Spring thaws and rain can quickly create unstable conditions. Always check the ground for stability before using equipment like earth movers – particularly on slopes – and before placing ladders.
Wear slip-resistant boots. Choose waterproof footwear with good traction that will keep you on your feet in slippery areas.
Clear your gear. It doesn't take much to lose your footing or grip when your gear is muddy. Prevent an accident by keeping boots and gloves free of mud. In addition, use clean cloths and anti-fogging spray to clear goggles of excess moisture.
Watch the forecast. Thunderstorms and high winds can spring up unexpectedly. Make sure you know your jobsite's protocols for lightning storms and other severe weather.
Secure jobsite materials. When spring comes in like a lion, keep your jobsite safe from flying debris by securing materials at all times.
Be seen. Spring is the season of spontaneous showers, steady rain, and fog. Layer up with high-vis, reflective outerwear to be seen, even in low-visibility conditions.
Protect against sunburn. Sunburns aren't limited to the summer months. Wear sunscreen and protective clothing, even when the days are still cool.
At Dugan and Meyers, we strive to make our jobsites safe for our co-workers and project partners. Our goal is for everyone to go home in the same or better condition than when they arrived. Safety isn't just the right thing to do; it is also key to protecting our clients and meeting their project objectives.
We use a safety-always mindset to incorporate safety in everything we do, all year long. Learn more about our safety culture and our strategies for mitigating incidents and injuries on our jobsites.