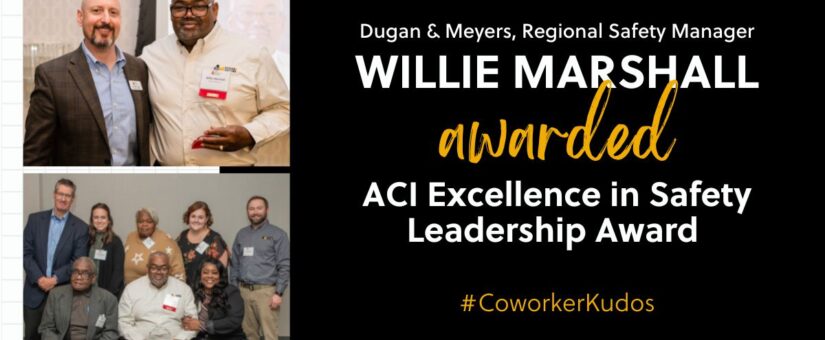 Posted by duganandmeyersadmin
On November 22, 2022
0 Comments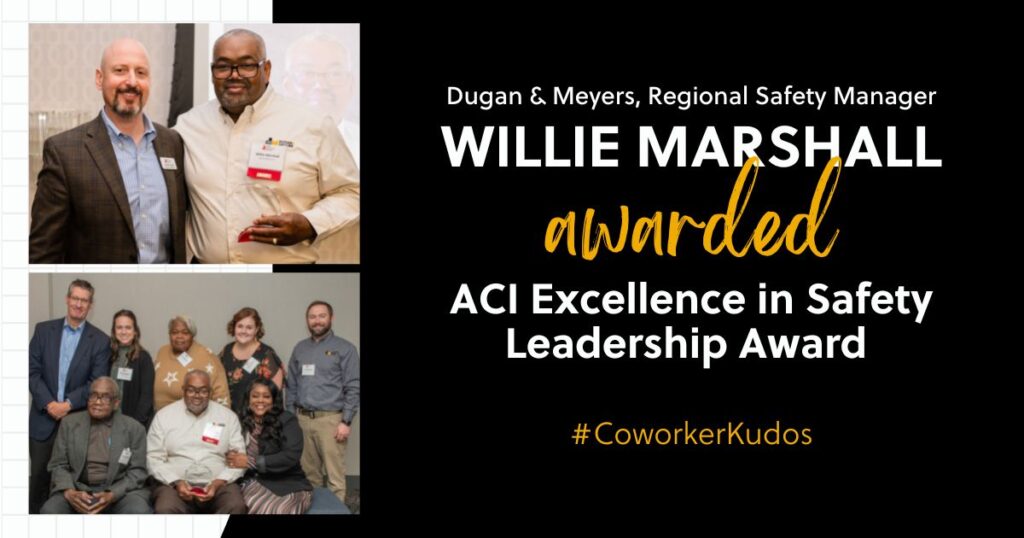 Willie Marshall, Regional Safety Manager, has received an Excellence in Safety Leadership Award from Allied Construction Industries (ACI), a not-for-profit trade association serving the Cincinnati region's commercial construction industry. Willie has served the construction industry for 46 years in various roles setting the tone for an impactful safety culture.
After graduating high school in 1976, Wille entered the construction industry as a carpenter and worked his way up to superintendent. Over the years, he has worked on some of Cincinnati's highest-profile projects, including Paul Brown Stadium, the Great American Tower at Queen City Square, and the Fifth and Race Tower. He joined our team in June 2013 as a superintendent and moved over to the safety team in 2018.
Willie, it is an honor to have you on our team. Thank you for sharing your vast experience in safety and construction with us!