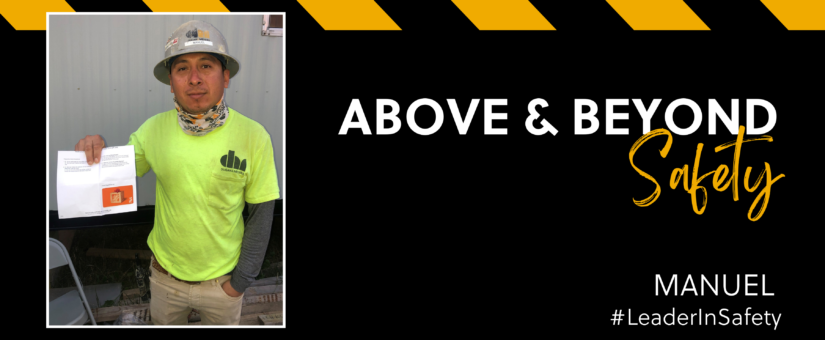 Posted by dmadmin
On September 25, 2022
0 Comments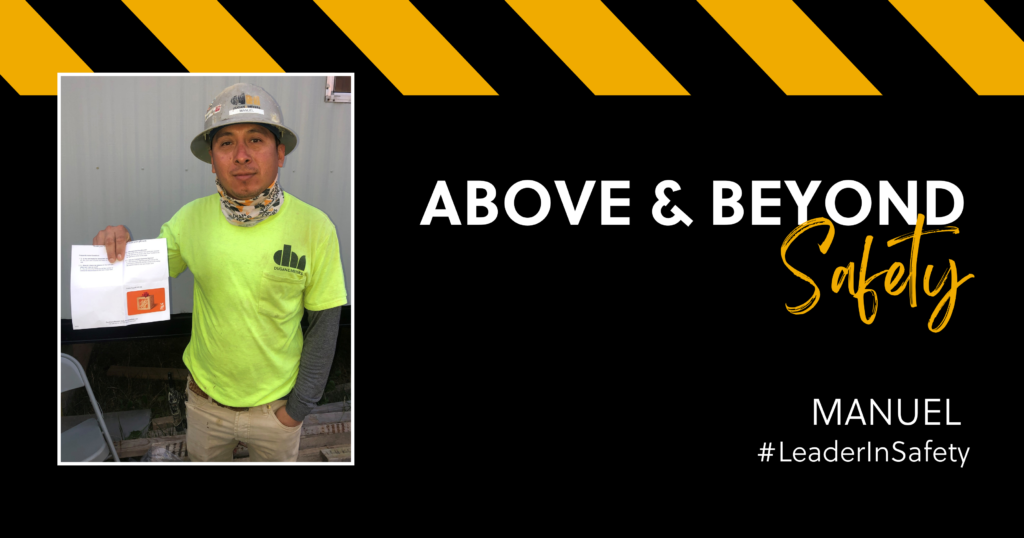 While working on columns at the Vantage Anderson project, Manuel noticed the wrecking crew was removing plywood on an electrical boxout from the level below him. Recognizing the potential hazard, Manuel immediately covered the hole secured it and labeled without being asked or walking away and leaving it for someone else.
Manuel has been successfully leading the column crew at Vantage Anderson and going out of his way to train younger workers on the proper way to tie off column forms. Manuel has been working with D&M for over 5 years. We believe that our site is much safer with him around and why he is being recognized with the Dugan & Meyers Above and Beyond Award.