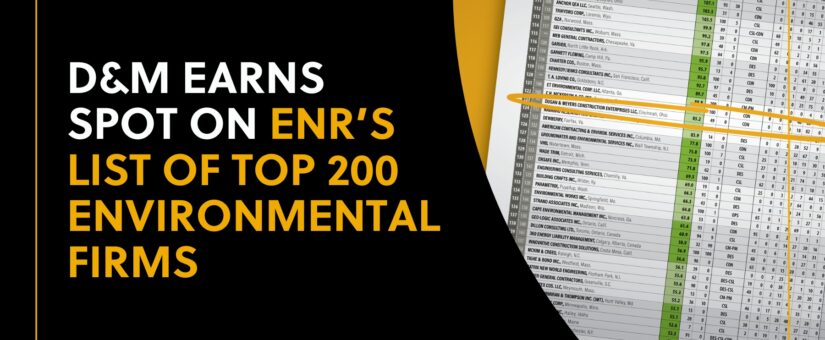 Posted by Dugan Meyers
On September 5, 2023
0 Comments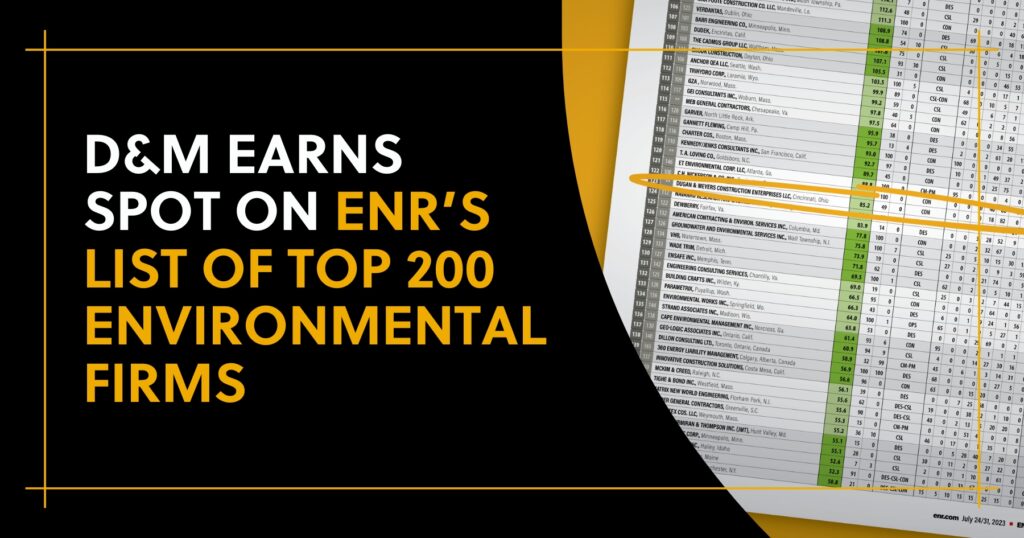 Dugan & Meyers is thrilled to announce we have been included on ENR's list of Top 200 Environmental Firms for our work in the water supply/treatment and wastewater treatment markets.
Companies were ranked based on 2023 list financials and commentary. D&M came in at 123 on a list that includes companies from around the globe. The ranking reflects our ongoing growth in comprehensive water and wastewater treatment plants and our track record with successfully tackling the challenges associated with these complex projects. Our history of delivering complicated projects using various delivery methods dates back to 1935. In addition, we work as a self-perform contractor providing specialized field-support services.
Ultimately, the ranking on ENR's Top 200 list is indicative of our co-workers' focus on safety, quality, and service. This honor goes to them for their perseverance, talent, and ingenuity. Thank you for making this possible!