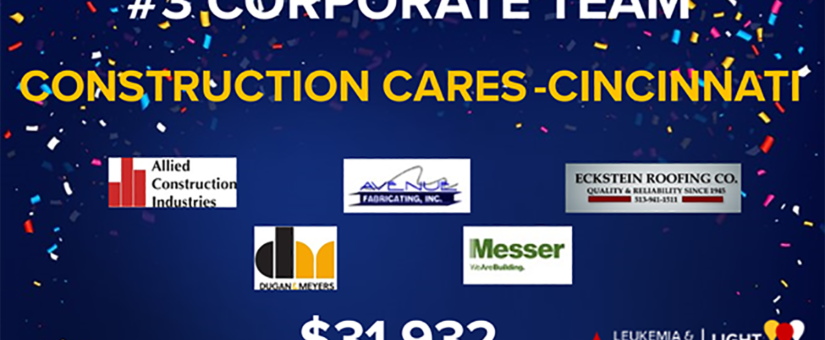 Posted by wfc admin
On February 22, 2022
0 Comments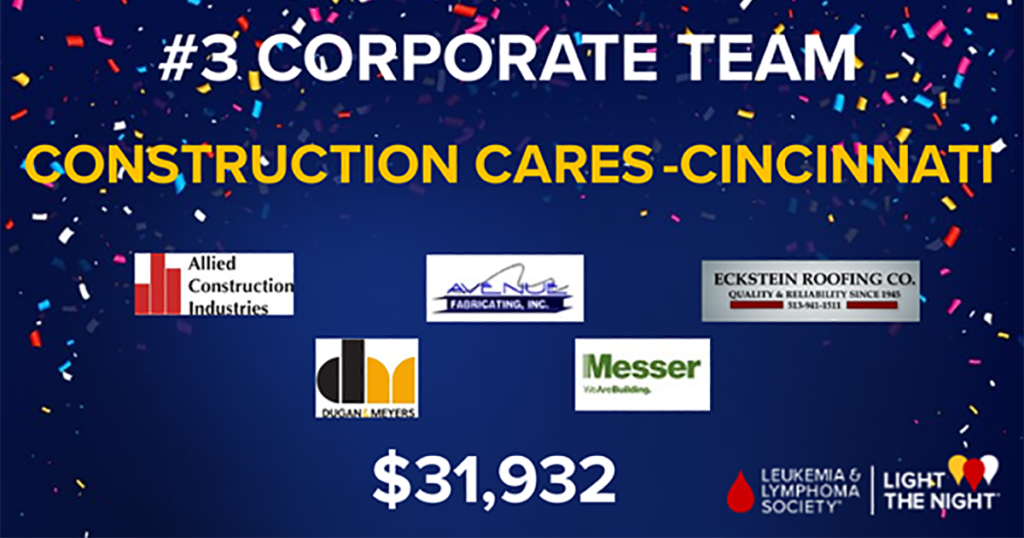 Dugan & Meyers was excited to be on the #3 corporate fundraising team for 2021, Construction Cares – Cincinnati. But let's talk about the number that really matters. Our team raised over $45,000 in individual donations and corporate sponsorships to support blood cancer research, shattering our 2020 contribution by $19,000! A huge thanks to all our supporters for your continued generosity.
Dugan & Meyers has supported Light the Night (https://www.lightthenight.org/about)
through sponsorship, fundraising, and co-worker participation on the Construction Cares Team since 2020. We're looking forward to representing the construction industry in the fight against cancer again this year.