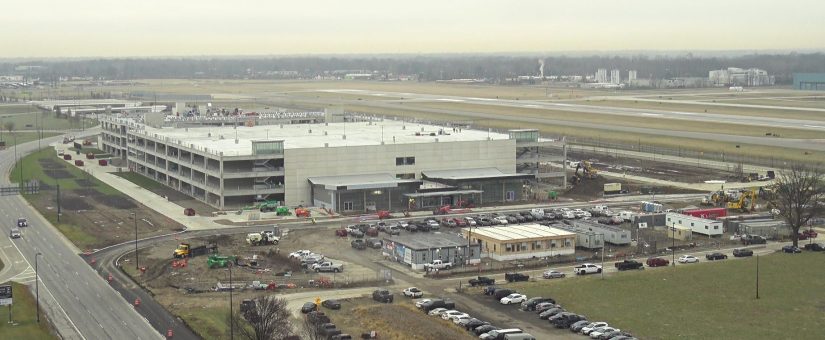 Posted by wfc admin
On January 7, 2021
0 Comments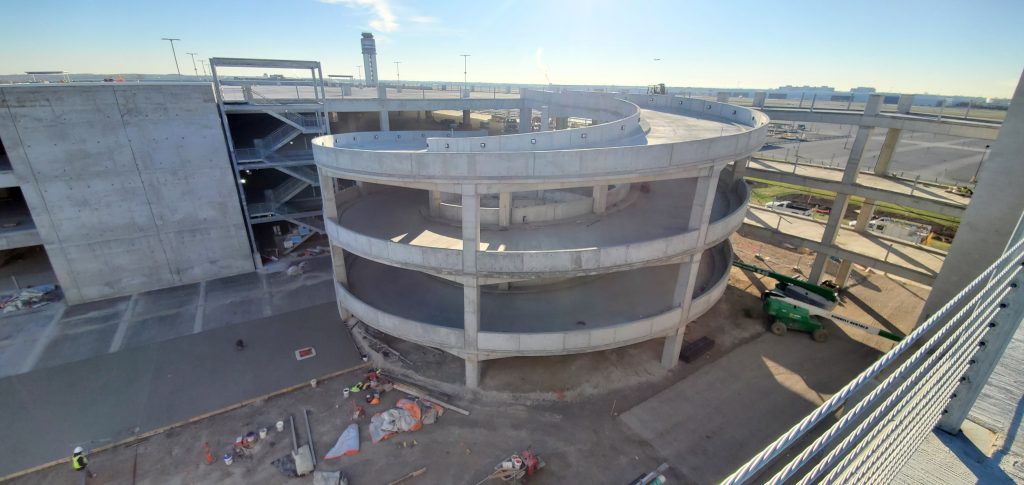 The CMH CONRAC Project consists of multiple structures.
RAC (Rental Car parking facility) is a 4-story post tensioned parking structure with 60' column bays for storing cars owned by rental companies.
QTA (Quick Turnaround) is a 4-story post tensioned parking structure that will be used to service all vehicles (fueling, washing bays, maintenance, repairs area).
CSB (Customer Service Building) is a 1 story building that will be used to check in and check out customers.
Two bridges, helices and mild reinforcing structures connect all the buildings.
D&M is performing the structural concrete package for the Columbus Regional Airport Authority as a subcontractor to Turner Construction. CMH CONRAC had a total of 41 SOD pours ranging between 465 CY to 1,240 CY. D&M furnished approximately 55,000 CY of concrete, 2,820 tons of rebar and 344 miles of PT with the help of 3 Tower Cranes.