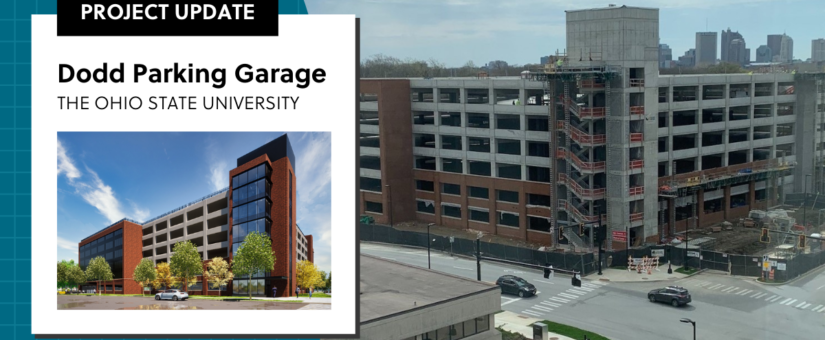 Posted by duganandmeyersadmin
On May 5, 2022
0 Comments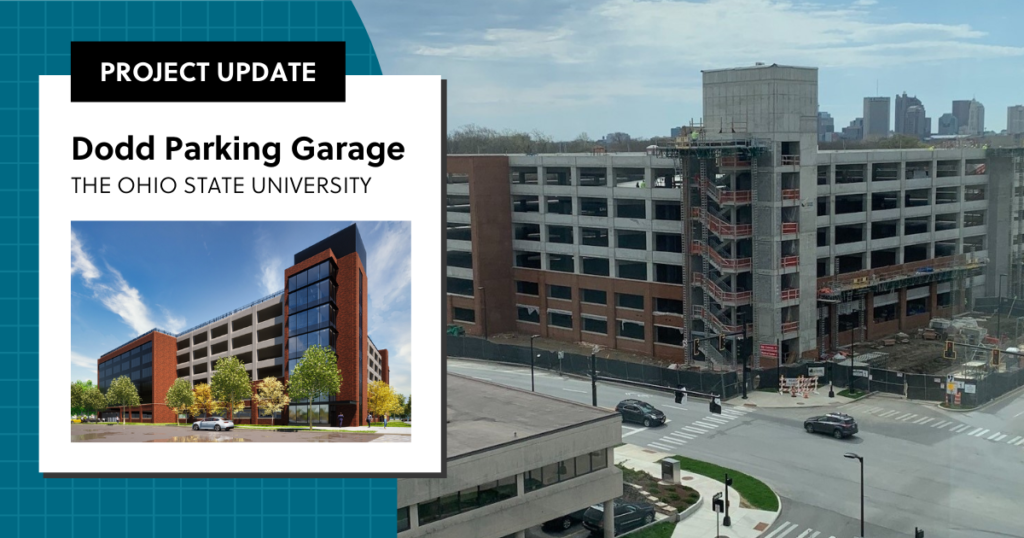 Work is nearing completion on the seven-level OSU Dodd parking garage for The Ohio State University in Columbus, Ohio. The garage will provide staff parking for the OSU Wexner Medical Center.
Dugan & Meyers is the design-build contractor on the project, working with design team members Columbus Architectural Studios, SMBH, and AEC. Design work began in November 2020 and onsite work kicked off the following February. Our team also self-performed concrete work, which started in April 2021 and topped out in February 2022.
To date, the garage has required 175 tons of rebar and 14,400 cubic yards of concrete. D&M successfully overcame working around and over a 105" combined storm sewer for the City of Columbus while coordinating with many different OSU departments and entities. The project is on track to open this summer.
Learn more about the project on The Ohio State University's website.