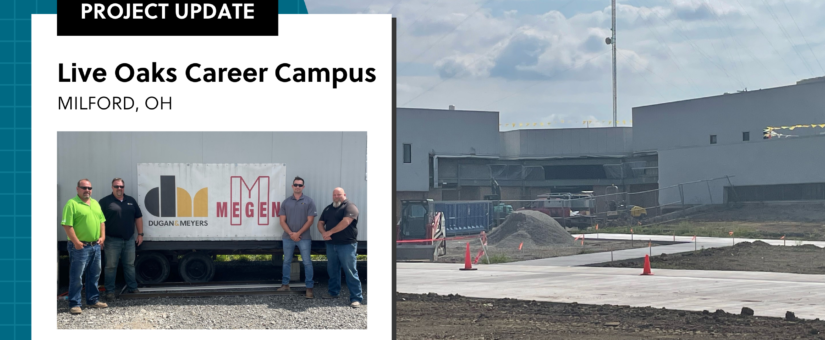 Posted by dmadmin
On October 13, 2022
0 Comments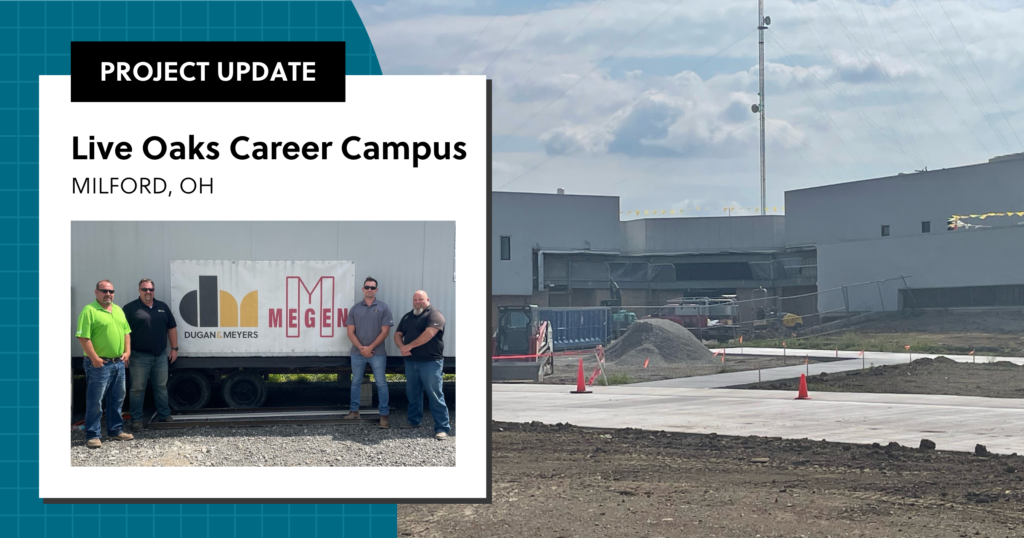 Live Oaks Career Campus Renovation is a multi-million dollar project for the Great Oaks campus located in Milford, OH. Live Oaks, a Career Technical and Training school, has approximately 700 students from 11 affiliated school districts providing 16 different training programs.
Dugan & Meyers is the CMAR as a Joint Venture with Megen Construction. The original GMP, Phase #1, was for renovation to the main building. We were also awarded Phase #2 for the renovations to the Animal Science building and construction of the new heavy equipment building. Dugan & Meyers/Megen JV is managing 26 prime contractors between the 2 phases. This project is being completed while students and staff are in the building.
The original sequencing plan had 10 sequences and the revised plan is to have 6 larger phases. As typical for school renovation projects, this summer a large portion of the school was demolished, and newly constructed areas of the school were turned over for use.