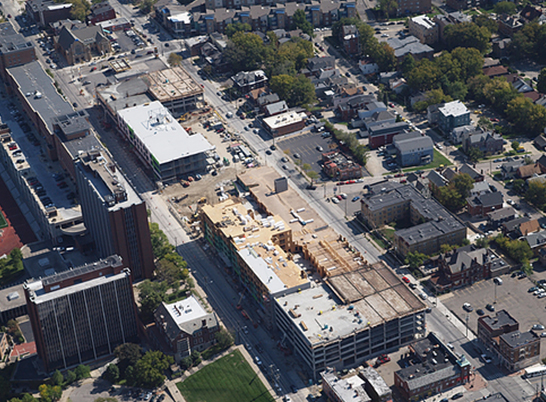 Project Description
Location
Cincinnati, Ohio
General Contractor
Dugan & Meyers Construction Co.
Owner
Al Neyer, Inc.
Towne Properties
Cincinnati, OH
Architect
CR Architecture
Cincinnati, OH
Structural Engineer
Steven Schaefer Associates
Cincinnati, OH
Description
Structural concrete "Podium" for support of multi-story wood framed apartment building. Each five floor garage was approximately 125,000 sf in area, and will park 365 cars.