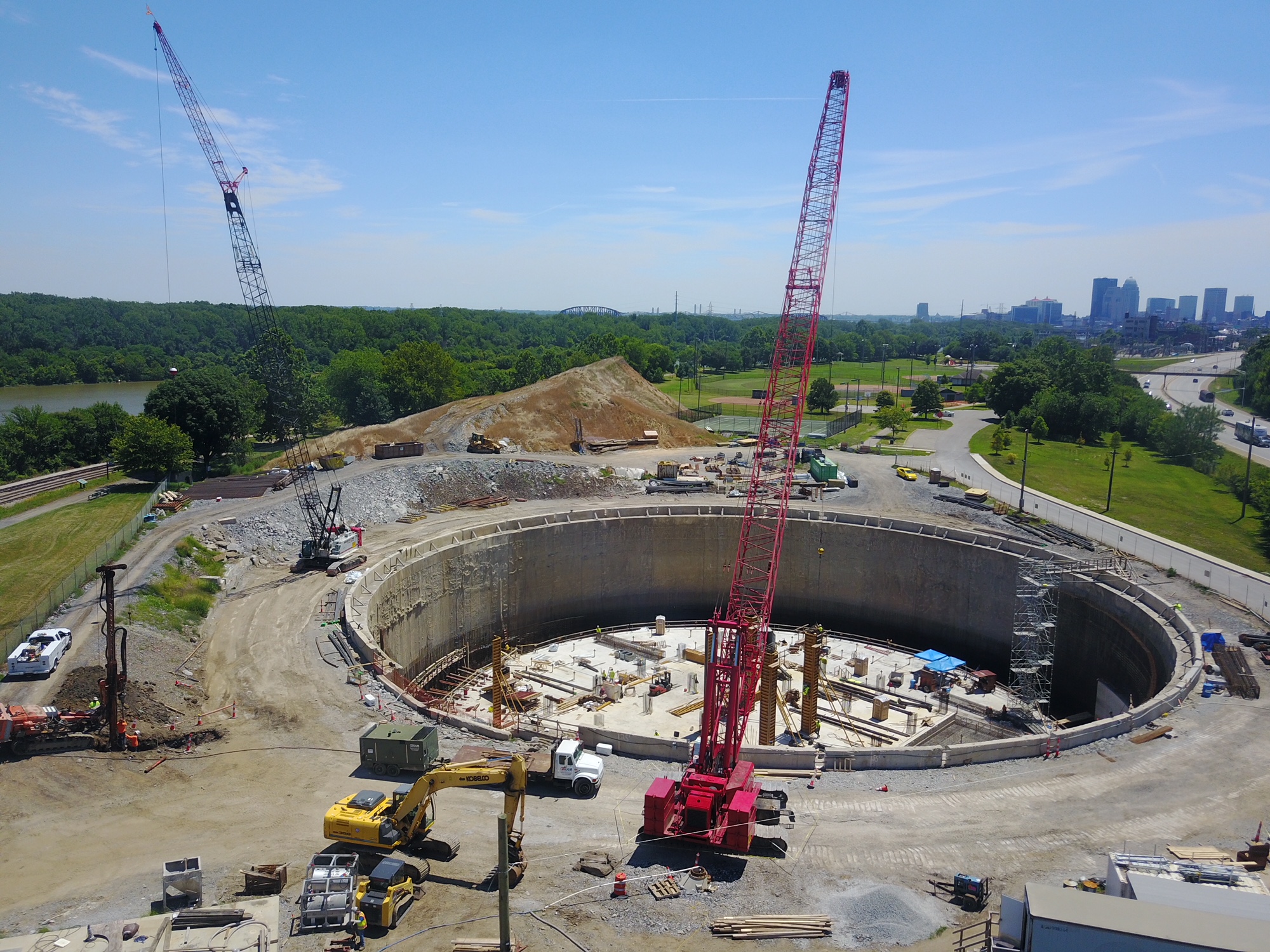 Project Description
PROJECT
Portland CSO Basin
Location
Louisville, KY
Owner
Louisville & Jefferson County MSD
Louisville, KY
Architect
Heritage Engineering, LLC
Louisville, KY
General Contractor
Dugan & Meyers
Louisville, KY
Description
Self performed the excavation of 90,000 cubic yards of dirt and rock.
16,300 cubic yards of heavily reinforced concrete formed and placed.
Successfully shored, suspended and secured 100 year old, 14 ' diameter
brick truck-line sewer. Utilized a unique single sided climbing wall form
system to cast the basin's exterior radius walls. Constructed a 230′
diameter, 50' deep, 7 million gallon under ground concrete basin.