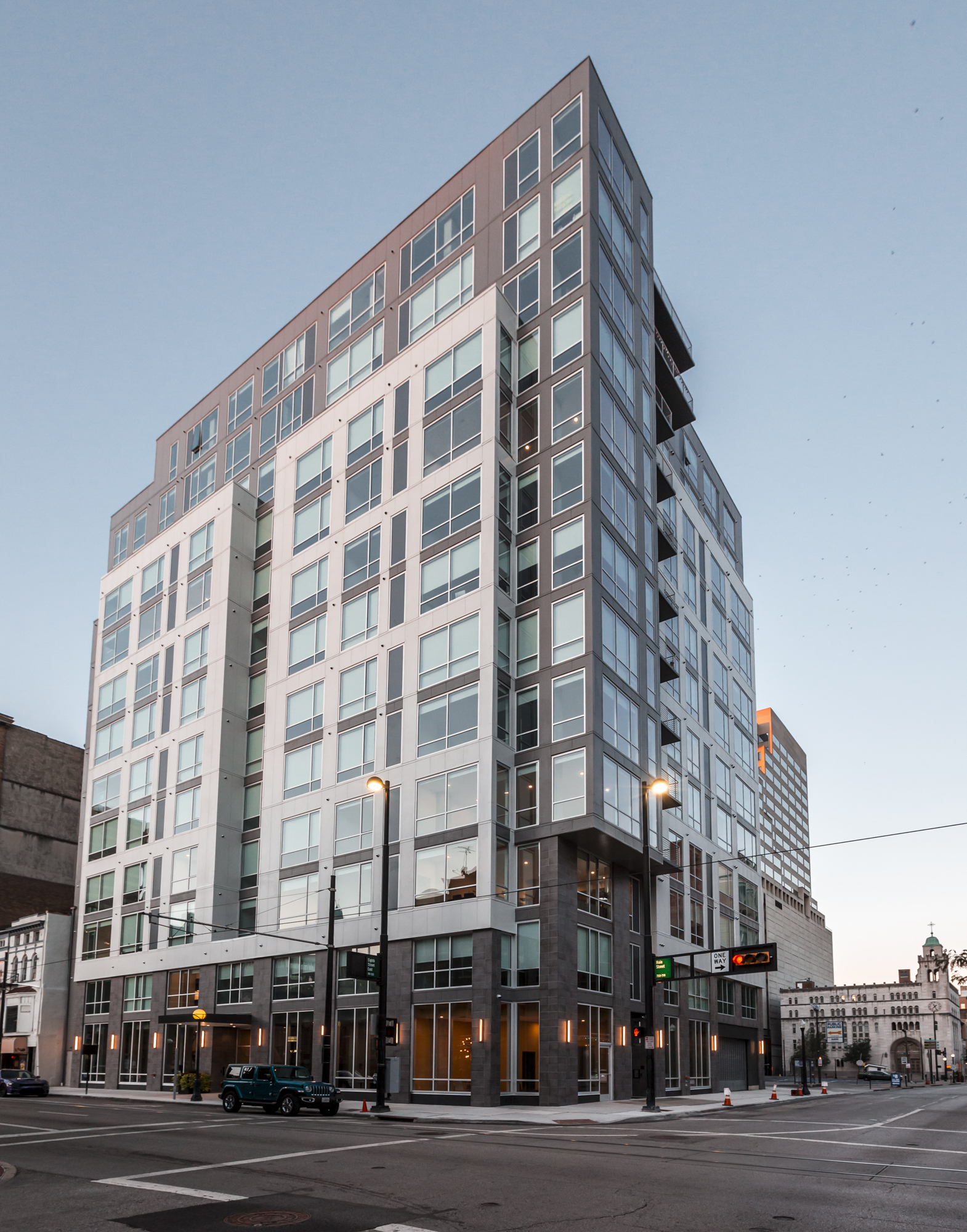 Project Description
Location
Cincinnati, OH
Owner
North American Properties
Architect
Neyer Architects, Inc.
General Contractor
Dugan & Meyers
Cincinnati, OH
Description
Construction of a 13-story concrete frame apartment building. The project included 117,000 sf of decking, 45,000 sf of walls and
30,000 sf of columns – all handset. Critical logistics required due to close proximity to Cincinnati's downtown street car line and adjacent buildings.